---
Mike Gearman, Chair
Sr. Loan Officer, Tradition Mortgage, LLC
Phone: 952-400-2289
E-Mail: mike.gearman@traditionllc.com

Mike Gearman is a Sr. Loan Officer for Tradition Mortgage LLC., providing residential mortgage services throughout the Midwest. Prior to that, he worked for PrimeLending for 4 years as Sr. Loan Officer and prior to that at Charter Bank in Chaska and Chanhassen for 6.5 years as Vice President of Mortgage Lending. Mike has served on the SW Metro Chamber golf committee for eight years and as a Chamber Ambassador for two years, and was awarded the SW Metro Chamber Volunteer of the Year for 2015. He has been a MSHSL basketball official since 1990. He is active in the choir and IT ministry at Westwood Community Church, and has resided in the Chaska/Chanhassen community since 1993. Mike enjoys fishing, hunting, golf, and spending time with his family and friends. He is grateful for the opportunity to serve our great communities through the SW Metro Chamber!
Ann Margaret Young, Vice Chair
Oak Ridge Hotel & Conference Center
Phone: (952) 368-3100
Email: annmargaret.young@compass-usa.com

Ann Margaret Young is an innovative sales and marketing executive in the hospitality industry who has built the foundation of her career working for incentive houses, destination management companies and hotels around the country. Currently the Director of Sales and Marketing at Oak Ridge Hotel and Conference Center, Chaska's premiere meeting destination, Ann Margaret is responsible for a sales team of nine. She served as President for the Minnesota Chapter of Meeting Professionals International and continues to volunteer with the chapter in a leadership role. Ann Margaret is a graduate of the College of St. Benedict and in a native Minnesotan.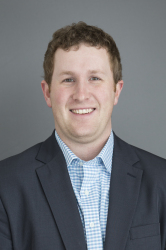 Ryan Turbes, CPA , Treasurer
Manager, Boulay PLLP
Phone: 952-841-3104
E-Mail: rturbes@boulaygroup.com

Ryan has been with Boulay since 2011. He provides tax, audit, and accounting services to clients in a range of industries including engineering, construction, professional services, manufacturing and distribution. A graduate of Saint John's University in Collegeville, Minnesota, Ryan is a member of the Minnesota Society of Certified Public Accountants, the American Institute of Certified Public Accountants, and a participant in various community activities. Ryan lives in Rogers with his wife. In his spare time, he enjoys hunting, fishing, golfing, and playing sports.






Shannon Mattson, Director (Past Chair)
Major Gifts Officer, Ridgeview Foundation

Phone: 952-442-8061
E-Mail: shannon.mattson@ridgeviewmedical.org

Shannon Mattson is Director of Major Gifts for the Ridgeview Foundation and Ridgeview Medical Center, an independent, nonprofit, regional health care system serving the five-county area of Carver, northern Sibley, southern Wright, western Hennepin and eastern McLeod. Ridgeview's network includes two hospitals—located in Waconia and Arlington—a multitude of primary and specialty care clinics, emergency services and specialty programs, and Two Twelve Medical Center in Chaska—a free-standing 24/7 emergency and urgent care facility with multispecialty clinics and services. Previously, Shannon held roles in a variety of non-profit arenas, including seven years as Director of Corporate and Foundation Relations for the Minnesota Zoo and Zoo Foundation and ten years as Director of Community Programs with the Northwest YMCA. Shannon is a two-time graduate of Augsburg College with both a Bachelor's of Science and Master's Degree in Social Work. She also played on the women's basketball team in her time at Augsburg and now shares her love of the game with her daughter who plays for Chaska High School. As a Chaska resident herself, Shannon is extremely honored to be serving as a representative and advocate for our business communities.


Eric Ronning, Director
Owner, Express Employment Professionals

Phone: 952-448-3653
E-Mail: eric.ronning@expresspros.com

Eric Ronning owns Express Employment Professionals, a staffing & HR services firm in Chanhassen that serves companies and individuals in the SW Metro region. Previously, Eric was Partner/Owner of a financial services firm specializing in corporate retirement plans and employee benefits. In addition to the Chamber, Eric serves on the finance committee of Zoom House, which is a transformational housing program in Minneapolis. He loves to spend time with his wife and three kids, and has a passion for coaching youth hockey and football. Eric is a graduate of Gustavus Adolphus College and is grateful for the opportunity to serve the community through Chamber.





Jesse Godzala, Director
Jesse Godzala Edina Realty - Chanhassen
Phone: 612-293-8057
E-Mail: jessegodzala@edinarealty.com

"Having grown up in Minnesota I am keenly aware of the types of homes and types of people that call this state home. I would not trade my Minnesota roots for anything because it has instilled in me the characteristics of hard work, dedication, thoughtfulness and compassion. These are the very characteristics that have helped me sell hundreds of unique properties throughout the state and area and bring countless smiles to the faces of all those extremely satisfied clients I now call friends! I am continually humbled and excited when a new buyer or seller contacts me to assist them with the transition to a new and exciting chapter in their life! Getting your home sold may sound stressful, but with my experience and the Godzala Brenny Real Estate Team approach, you'll have more trouble finding packing boxes than selling your home (we do have some boxes you could borrow too so don't worry). The industry calls me a REALTOR®, but I would prefer you refer to me as "Jesse, the guy who helped sell my home". CALL JESSE AT 612-293-8057"


Troy Werk, Director
Market President, Charter Bank- Chanhassen
Phone: 952-227-2265
E-Mail: tswerk@charterbank.com

Troy Werk is the Market President for Charter Bank's locations in Chanhassen and Chaska. As a community bank, Charter Bank specializes in providing personalized service to our customers. With a primary focus on business lending and deposits, Charter Bank continues to offer competitive deposit and mortgage rates in our communities.

Troy has 26 years of banking experience and has brought a lending and business development skillset to Charter Bank, where he has been with the past seven years. He has experience serving on a variety of boards and stays true to the mission of Charter Bank by understanding the importance of being involved in our community. A resident in Chanhassen, Troy enjoys almost all outdoor activities and spending time with his family. He is honored to serve on the board for the SouthWest Metro Chamber Of Commerce.


Brent Romenesko, Director
Wealth Manager, Tempo Investment Advisors
Phone: 952-330-8836
Email: brent.romenesko@tempo-investments.com

Brent Romenesko, CFP® is a Partner and Wealth Manager at Tempo Investment Advisors. Tempo was established in 1986 serving families and business owners in their financial planning and investment strategy needs. Brent leads the Minnesota office where he developed and continues to specialize in the company's financial planning process. Brent got his undergraduate degree in Materials and Metallurgical Engineering from Michigan Technological University. He completed his MBA - Finance from the University of St. Thomas, and obtained his Certified Financial Planner professional credentials. Brent spent ten years as a process engineer, and spent most of that time in the medical device industry at Boston Scientific. He joined Tempo in 2005 and has helped grow that business six-fold from that time to present. In his spare time, Brent spends time with his wife and two kids running around their yard in Chaska, or up North at the family cabin. He is grateful to serve the local business community through this terrific organization.