Photos Courtesy of Lynn Laumann Photography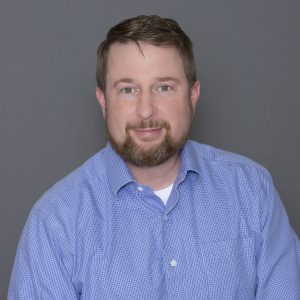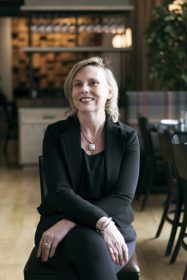 Paul Newton, Board Chair
Insurance Agent, Carver Insurance Group
Phone: 952-448-4580
Email: pnewton@carinsgroup.com
Paul Newton is an insurance agent and partner with Carver Insurance Group. He got into the insurance industry in 2004 after moving back to Minnesota. Previously he worked at a trade association in Alexandria, VA for 10 years. He focuses on commercial insurance, but will do personal lines as well. The agency has been in Carver for over 80 years. Paul received his Bachelor's degree from the University of Minnesota Duluth, lives in New Prague with his wife and 2 sons. He coaches soccer and lacrosse, is on various committees at his church, and likes to spend time with friends and family. He tries to get up to his cabin in Park Rapids when he can. He is excited to serve the SouthWest Metro Chamber of Commerce.
Tammy Shade, Vice Chair
Real Estate Advisor; Engel & Volkers, Lake Minnetonka
Phone: 612-386-6775
Email:  tammy.shade@evrealestate.com
During Tammy's 20 years of experience in property management and residential real estate, she has assisted a variety of individuals and families in meeting their real estate needs and goals, whether buying, selling, or investing in their future. She truly enjoys listening and getting to know you to understand your personal needs and wishes. She has lived in the west metro for over 20 years and has extensive market knowledge of Minnetonka and the surrounding areas. When you choose Tammy as your real estate advisor, you will receive excellent communication, someone you can trust, extensive market knowledge, and an experienced negotiator.
Sammie Engelmann, CPA; Treasurer
Smith, Schafer & Associates
Phone: 952-920-1455
Email: s.engelmann@smithschafer.com
Sammie is an Accounting Principal for Smith, Schafer & Associates. She is a member of AICPA and MNCPA with a Bachelor of Science in Accounting from Strayer University.  She joined the Twin Cities practice in 2008, and her areas of expertise include: QuickBooks ProAdvisor, Business Consultation, Accounting services specialist, Payroll support services, and Business tax preparation & planning.
How she approaches her work:  "I believe the keys to a long lasting client relationship are building trust, displaying consistency and producing a high quality product."
How she spends her time elsewhere:  "I enjoy spending time with family, tractor pulling, gardening, anything outdoors, and community involvement."
Brent Romenesko, Past Chair
Wealth Manager, Tempo Investment Advisors
Phone: 952-300-8836
Email: brent.romenesko@tempo-investments.com
Brent Romenesko, CFP® is a Partner and Wealth Manager at Tempo Investment Advisors.  Tempo was established in 1986 serving families and business owners in their financial planning and investment strategy needs.  Brent leads the Minnesota office where he developed and continues to specialize in the company's financial planning process.  Brent got his undergraduate degree in Materials and Metallurgical Engineering from Michigan Technological University.  He completed his MBA - Finance from the University of St. Thomas, and obtained his Certified Financial Planner professional credentials.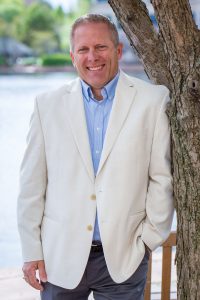 Mike Gearman, Director
Sr. Loan Officer, Tradition Mortgage, LLC
Phone: 952-400-2289
E-Mail: mike.gearman@traditionllc.com
Mike Gearman is a Sr. Loan Officer for Tradition Mortgage LLC., providing residential mortgage services throughout the Midwest.  Prior to that, he worked for PrimeLending for 4 years as Sr. Loan Officer and prior to that at Charter Bank in Chaska and Chanhassen for 6.5 years as Vice President of Mortgage Lending.  Mike has served on the SW Metro Chamber golf committee for eight years and as a Chamber Ambassador for two years, and was awarded the SW Metro Chamber Volunteer of the Year for 2015. He has been a MSHSL basketball official since 1990. He is active in the choir and  IT ministry at Westwood Community Church, and has resided in the Chaska/Chanhassen community since 1993.  Mike enjoys fishing, hunting, golf, and spending time with his family and friends.  He is grateful for the opportunity to serve our great communities through the SW Metro Chamber!
Matthew McDougall, Director
Melchert Hubert Sjodin, PLLP
Phone: 952-448-2225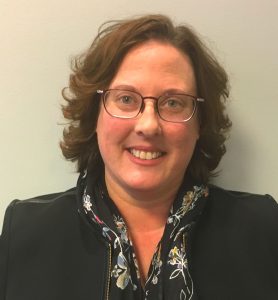 Regina Cannon Treml, Director
Owner & Designer, Belladonna Florist
Phone: 952-942-0489
Email: regina@belladonnaflorist.com
"Enjoy what you do, be honest, and the word will spread about your business"….this is the motto Regina tells employees when they first join the Belladonna Florist team.  We are very aware that we are not solving the world's problems here, but we are hopefully spreading some joy, friendship, and peace with each order.  Regina has been working directly with customers for more than 30 years in various positions in the Floral industry.  Whether it was as an importer for growers out of Colombia or setting up grocery programs in the 5 state region to now running her own business the motto always comes back to being ourselves and enjoying our life.  Our shop has programs tailored to fit the needs of corporate accounts – to make celebrating your employees an easy process.  With daily delivery throughout the Twin Cities we can be your one stop shop!