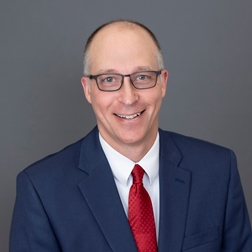 A Note from the Executive Director
Wanting to give back to the local communities they serve during the pandemic, NPCL Mutual Insurance Company (New Prague, MN) allowed each of their agencies to give away $750 to a local non-profit organization affected by COVID-19 in one way or another.
Paul Newton, of Carver Insurance Group—a Chamber member—said he realized with canceled events and some member businesses unable to pay their dues, that our Chamber would be a great beneficiary of this donation. NPCL insures a lot of farming operations, and the Chamber hosts farmer's markets in Chaska and Victoria.
"The tremendous support the Chamber provides to local businesses can get overlooked, and giving them a donation during these times is a nice way to give back," said Newton.
COVID-19 has been a challenge for many businesses, and our Chamber—as a nonprofit 501(c)(6) organization—has been affected too: concerning income, reduced staffing, and budgetary constraints.
Our Chamber is grateful for this donation by NPCL and Paul Newton's efforts. As a nonprofit reliant on membership and events, COVID-19 has certainly impacted our operations and fundraising. This past spring and summer we had to cancel The Taste of Chaska and July 3rd Business Expo; however, farmer's markets are considered essential by the State of MN, and we were able to help support the local communities through the Chaska and Victoria markets.
Note: this Thursday (October 8th, 3:00—6:30 p.m.) is the final Victoria Farmer's Market of the season.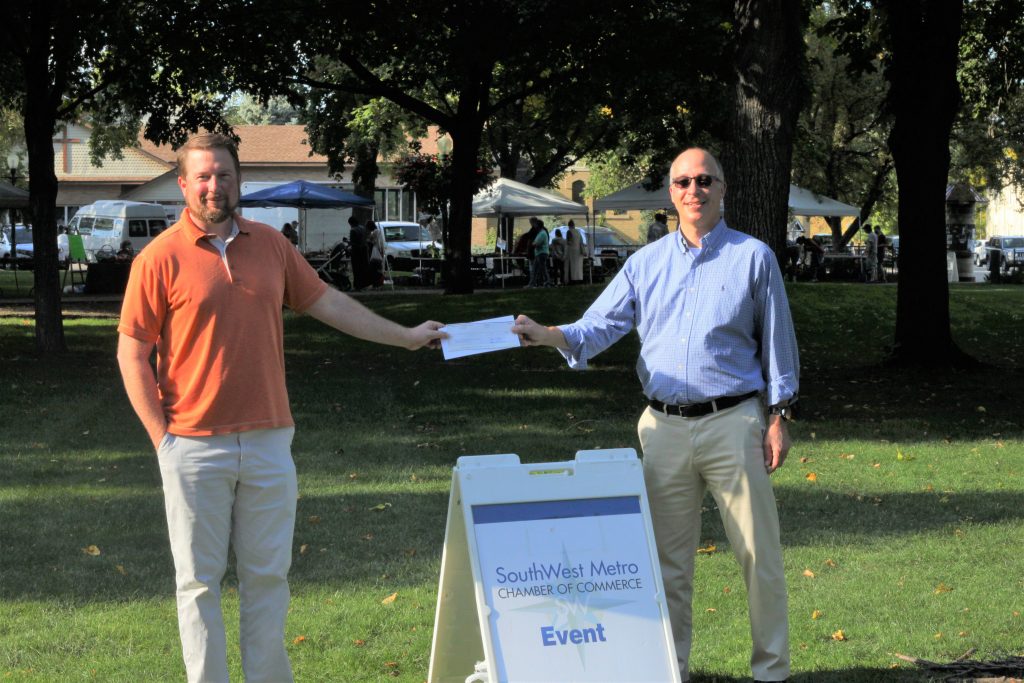 Paul Netwon (left), of Carver Insurance Group, gives SouthWest Metro Chamber of Commerce Executive Director, Darren Noble (right), a $750 NPCL donation during the 9/16/20 Chaska Farmer's Market at City Square Park.
Please consider supporting our Chamber--with a financial gift--during this challenging time (COVID-19) . . .
We understand the impact, and related challenges, this COVID-19 environment has had on our local business communities. This difficult period has been a challenge for many, and we--as a nonprofit 501(c)(6)--have been affected as well, in regard to income, staffing, and budgetary constraints. A financial gift to our Chamber--a nonprofit that is reliant on membership & events--helps us "weather this storm" so we can continue serving our businesses and communities the remainder of this year/2020 & into 2021 and beyond.  --Thank you, Darren Noble (Executive Director)